macOS Sonoma Public Beta (23A5286i) Free Download
Introduction
Apple's upcoming operating system, macOS Sonoma, is set to revolutionize the Mac experience with its array of innovative features. From enhanced web browsing to improved video conferencing capabilities, macOS Sonoma is designed to enhance productivity, convenience, and enjoyment. You can also download Microsoft Office 2021 for Mac Download
Features of macOS Sonoma
Desktop Widgets
With macOS Sonoma, you can now have customizable widgets displayed on your Desktop, providing quick access to information and enhancing productivity. You can configure widgets to fade into the background, preventing distractions while keeping essential data at your fingertips. Additionally, when paired with your iPhone, you gain access to a broader range of widgets, seamlessly integrating your mobile and desktop experiences.
Safari Profiles
Managing separate work and personal activities becomes effortless with Safari Profiles. By creating distinct profiles, you can keep your bookmarks, favorites, and extensions organized. These profiles can be activated alongside Focus modes, allowing for seamless switching between different contexts and tasks.
Safari Web Apps
Say goodbye to cluttered browser tabs. In macOS Sonoma, Safari introduces the ability to create web apps for frequently visited websites. Simply add the website to your Dock, and it becomes a dedicated mini-application. Launching the web app provides a clean and focused browsing experience, without address bars or excessive tabs.
Password and Passkey Sharing
Sharing passwords securely is simplified in macOS Sonoma. With the new password and passkey sharing feature, you can create groups and selectively share credentials with others. Updates to shared passwords are automatically synchronized via iCloud Keychain, ensuring seamless collaboration while maintaining security.
New Screen Savers
Adding visual appeal to your Mac, macOS Sonoma includes a range of stunning slow-motion screen savers. Featuring captivating landscapes, cities, underwater scenes, and more, these screen savers bring beauty and whimsy to your desktop.
Enhanced Video Conferencing Features
With video conferencing becoming increasingly prevalent, macOS Sonoma enhances popular apps like FaceTime, Zoom, and Skype. Presenter Overlay allows you to present yourself and your shared screen simultaneously, enhancing communication. Fun new reactions, such as thumbs up or confetti, add an element of delight to your video conferences.
Enhanced Private Browsing
Privacy is a priority, and Safari's private browsing feature receives an upgrade in macOS Sonoma. Alongside robust privacy protection, private browsing windows are automatically locked when you step away from your Mac, ensuring your sensitive information remains secure.
Improved Autocorrect and Predictive Text
Autocorrect receives a boost in macOS Sonoma, making it more accurate and flexible. Corrected words are temporarily underlined, enabling easy identification and reversion if needed. Additionally, inline predictive text suggests completions as you type, streamlining the typing experience.
Game Mode
For avid gamers, macOS Sonoma introduces Game Mode, optimizing system resources for an enhanced gaming experience. This feature minimizes background task usage, reduces latency with controllers and headphones, and delivers improved responsiveness during gameplay.
Improved Dictation
The convenience of simultaneous dictation and typing, available on iOS and iPadOS, now extends to macOS Sonoma. This feature allows for real-time corrections while dictating, simplifying text composition and enhancing productivity.
Sonoma can be installed on the following Mac models
iMac (2019 or newer)
iMac Pro (2017)
MacBook Air (2018 or newer)
MacBook Pro (2018 or newer)
Mac Pro (2019 or newer)
Mac Studio (2022 or newer)
Mac mini (2018 or newer).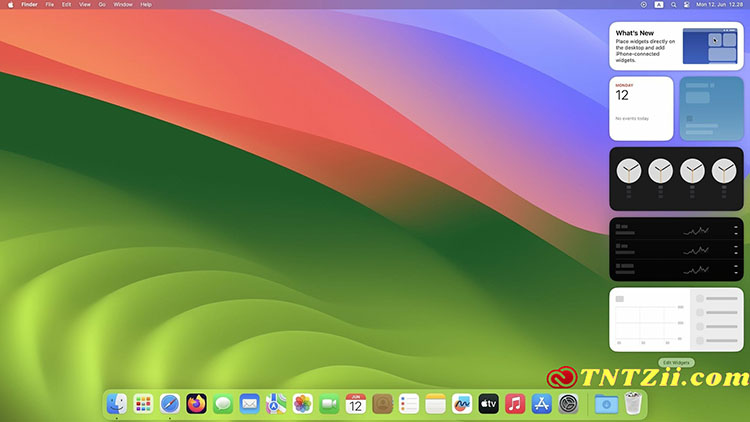 Technical Information
Application Name: macOS Sonoma Public Beta (23A5286i) for macOS
Setup Type: Offline Installer
Release On: 17 July 2023
Total Size: 00 MB
Developers: Apple, Inc.
Website: Developer's website
If you are visiting our website for the first time. Then you don't know how to download any application from our website. So you don't worry just follow the below post. Check below link.

How to Download from TNTZii?
To download from TNTZii.Com, please follow the link – Click Here
Note: Here our TNTZii.Com website offers 100% virus and malware free links.
We update it here when new version is released. So save our website bookmark area in your browser and visit anytime you like.

macOS Sonoma Download Link
Zip Password – tntzii.com
What's New?
Previous Versions
System Requirements
Operating system: macOS 10.15 or later
Processor: Intel-based processor (64-bit)/Apple Silicon
RAM: Minimum 4 GB
Video Memory: Minimum 256 MB
Screen resolution: 1024×768 or higher
Storage space: 500 MB of free space
Web browser: Chrome, Firefox, Opera or Safari
In Conclusion
macOS Sonoma Public Beta (23A5286i) free download is Latest Version with full setup of macOS Sonoma DMG for Apple Mac OS X. macOS Sonoma 2023 for Mac is an excellent choice for anyone looking for an easy-to-use application.
Free Download macOS Sonoma full version introduces an exciting array of features designed to elevate your Mac experience. From Desktop widgets and Safari enhancements to improved video conferencing and gaming capabilities, macOS Sonoma empowers users to work, play, and communicate seamlessly.
Sonoma is poised to redefine how you use your Mac and make it more potent and adaptable than ever before with its intuitive interface and cutting-edge features. Get ready to unleash the full potential of your Mac with macOS Sonoma.
So if you're looking for an app that offers lots of creative control with minimal fuss, macOS Sonoma for Mac 2023 is the one to go for.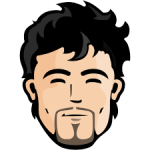 Hello, I'm Jony! I hail from the UK and have been a part of TNT Zii for the past three years. My current focus revolves around writing about Mac and Windows applications. I invite you to review my post where I provide regular updates on various applications. I strive to keep my readers informed by sharing new content on a daily basis.